What is Customer-Centric Web Design & Why Is It So Important?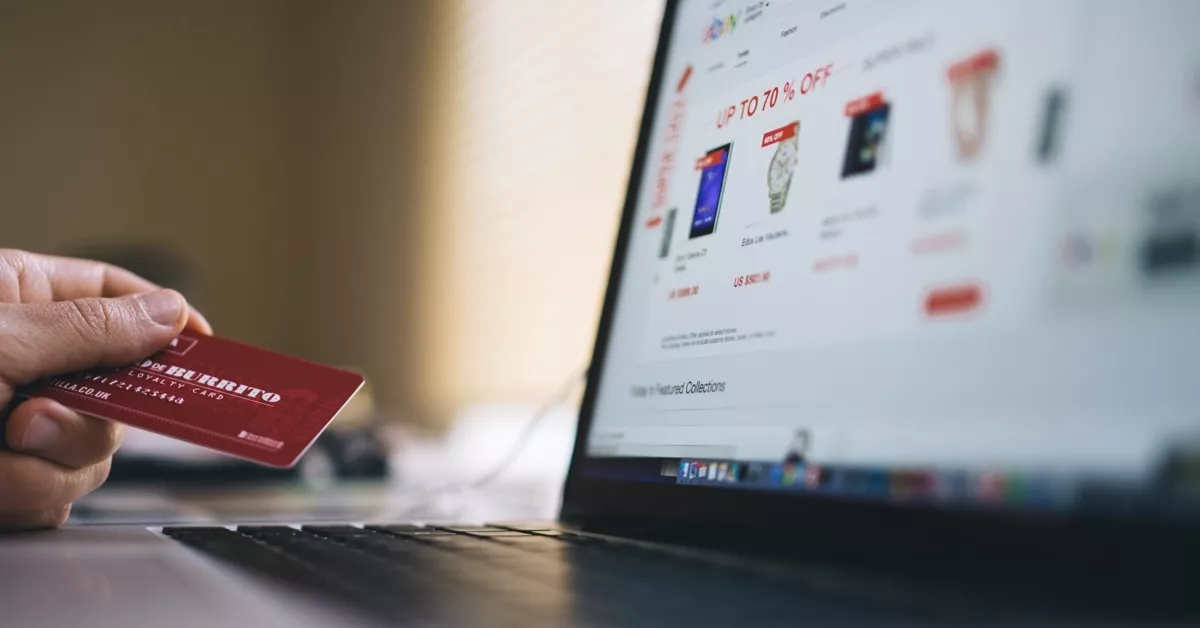 People that are unable to identify what a company actually does, or if they grow frustrated while trying to find out more information about how said company might be able to solve their problem, will likely leave. So how do you make sure this won't happen to your site?
Do you know an estimated 46% of consumers will leave a website due to the lack of a clear message? Or that an estimated 37% will leave because of poor design and confusing navigation? These people are unable to identify what a company actually does, or they grow frustrated while trying to find out more information about how said company might be able to solve their problem. This equals a lot of lost opportunity! With this new information, you are probably wondering, "How can I make sure this isn't happening on my website?"
Well, you're in luck, because I have an answer for you: Customer-Centric Website Design.
What is Customer-Centric Website Design?
Customer-centric (also referred to as user-centered) website design is:

"The process of designing and developing a website around the customers' wants, needs and behaviors."
In other words, it's being able to put yourself "in the shoes of your customers'', understanding what problem(s) they have, and offering them a solution. Ultimately, you're building an online environment around this data.
Businesses that are able to do this successfully will not only see a transformation in their website metrics, but also in their core business goals (think revenue, returning customer purchases, customer retention, etc).
The common goal of customer-centric web design is to provide an optimal experience for visitors through functionality, content and features they're looking for and have grown to expect from the companies they choose to do business with.
The days of hard-selling and "cookie cutter" sales jargon just don't work anymore. People are constantly exposed to this type of online advertising throughout their day, especially while they're browsing social media channels, searching Google, and even through audio and video streaming services. It's just natural that they learn to ignore it. Making customers realize that you understand who they are and that you value them creates a much better experience for your visitors compared to consistently trying to sell them something.
Giving customers a real, authentic experience they won't find anywhere else is an essential piece in today's online market. Companies doing business online need to connect with their customers on a personal level. By implementing a user-centered approach to your web design, you'll start to notice major improvements in core user metrics, customer engagement, increased revenue, and improved website analytics (bounce rate, time on site, and conversion rate).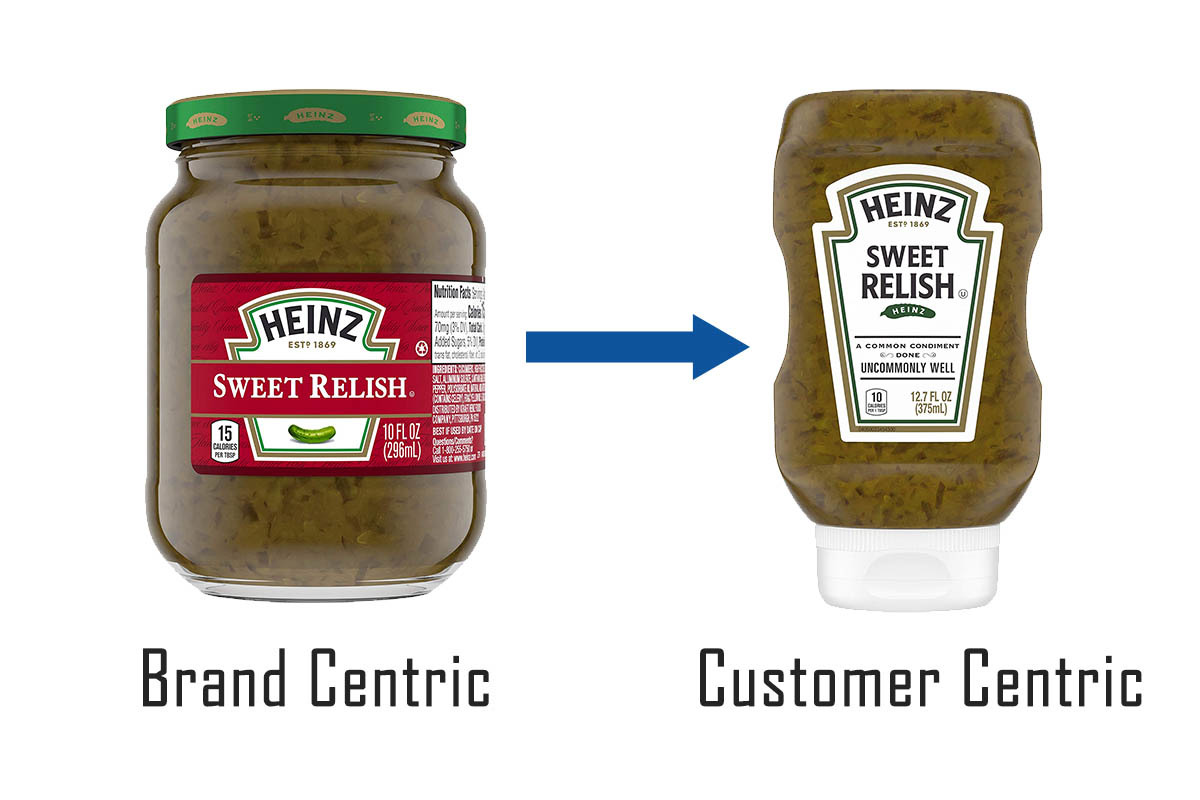 Creating a Customer Profile or Persona
The first, and arguably most important step in customer-centric website design, is creating a customer profile or persona. This element should be a fluid document which is altered as new information or feedback is gathered. It's used to gain a deeper understanding of who you are selling to and how you can create a personalized message that quickly resonates with that group of people. If you are interested in learning more about how to create a customer profile or persona, read our recent blog post here.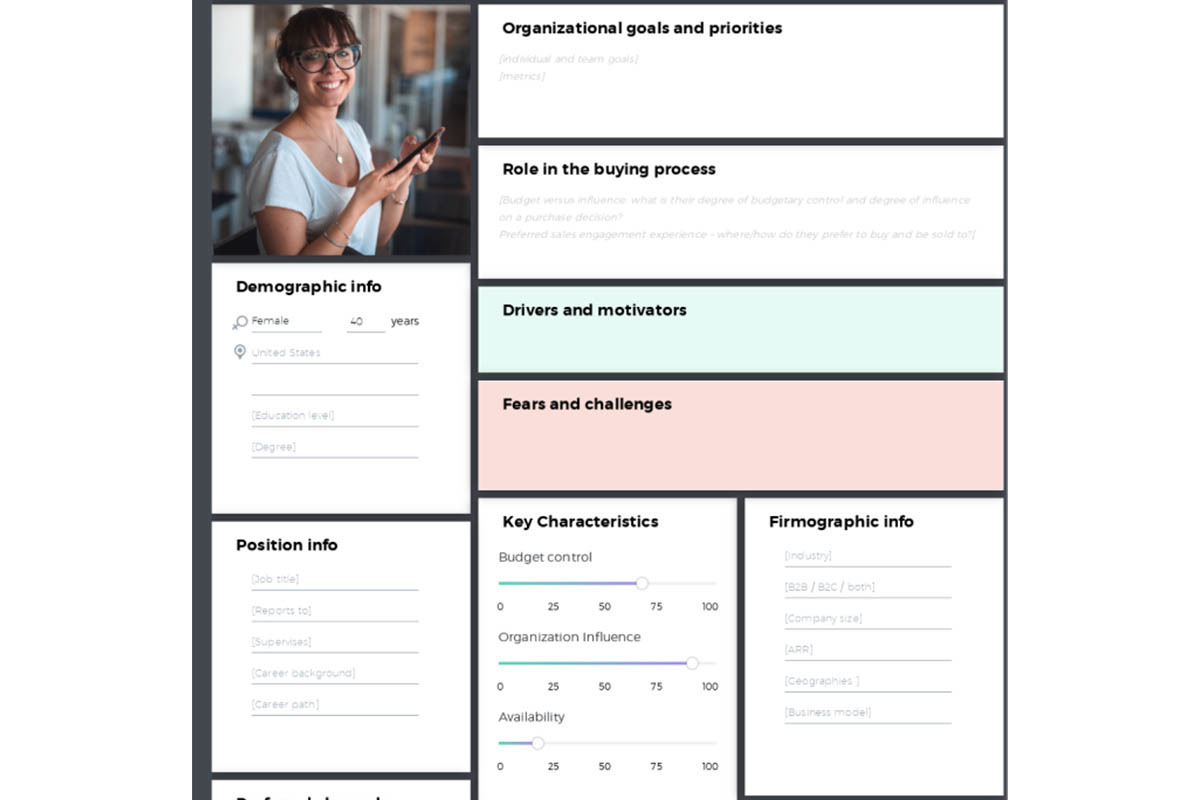 Get Honest Customer Feedback & Make Improvements Accordingly
If you want to improve the experiences your customers have when using your website, you need to hear and listen to what they have to say! Honest feedback from customers is essential to the continuing evolution of your site. Reinforce what you're doing well, and come up with sensible solutions that fix obstacles your customers are encountering. These improvements will have a huge impact on your website's performance. And even better, will make your customers happy.
Focusing on how your product or service improves your customer's life
Instead of focusing solely on YOUR products or services, tell your customers how they will benefit from them, solve their problems, and make their lives easier. An excellent way to do this is through relatable stories that customers can personally connect with. Of course, it's important to give any necessary information about your products, services and processes, but being able to create a relationship with your customers will improve your overall online performance.
Knowing your customers' motivations and guiding them to answers
When you are able to understand your customer's motivation and the deep-seeded reasons why they've come to your website, you'll be able to effortlessly guide them to the answers they need. This will not only avoid confusing and frustrating your customers, but will also send them an important message - that you understand them and value their time.
How to Create a Customer-Centric Website
Use customer data to make decisions
Changes and other decisions regarding your website should be backed by customer data, feedback and behavior. This information can come from numerous places like website analytics, your CRM or sales tools, customer feedback, social media engagements, and any other means of communication. Basically, the decisions you make should primarily benefit your customers first.


Continually make small improvements as new data is presented
People commonly think of website redesigns as major one-off projects. Instead of trying to implement these kinds of large scale projects, concentrate on making ongoing changes or small iterations to your site that improves your customer experience when new data or feedback is presented.

Large, sweeping redesigns are often overwhelming projects that take quite a while to complete. During this time, parts of a large redesign project could become outdated and no longer comply with the most recent customer expectations and feedback. This is why it's important to be agile when you're designing and planning website improvements, and why continually working on smaller projects over time will result in a more user-friendly website.


Always remember that your customers are your main focus
This point cannot be stressed enough. With any decision you make, always opt for the option that will benefit your customers the most. This can be difficult at times, but it's very important to put your ego aside. In order to have the biggest impact on your core metrics and business goals, you must realize what you like best or what you think your customers will prefer may not be the optimal choice in the end.


Choose functionality over making things pretty
An aesthetically pleasing website is important, but avoid going overboard with trying to make your website "pretty". Focus on simplicity and function during the planning and designing phases because you certainly don't want to overwhelm your customers with unnecessary elements or visuals that don't serve a specific purpose. These elements could make things more confusing and hinder the ability of your website to convert.


Speak your customer's language
Create content that will speak to your customers. This content should be written in a way your customers will appreciate. For example, if your customers are engineers, use a voice or tone more technical in nature. If you're selling surfing equipment, your voice should be much more relaxed and conversational.


Keep things simple
Keeping things simple will make it much easier for your users to navigate your website and find what they are looking for. It will allow you to showcase important messages / CTAs and create a clear path where your visitors can convert.


Solve customer problems without trying to sell
Instead of hard-selling your products or services, focus on educating your visitors and answering their questions through your content and features. Over time, your customers' appreciation will show through increased sales from a growing and loyal customer base.


Make your brand an experience
The most successful brands are more than just a "seller of products". These companies provide a unique experience for their customers as well as an overall sense of community.

Although many of these businesses have plenty of competitors, their customers keep returning because they enjoy the experience provided. For example, people that frequent Starbucks could go get a cup of coffee just about anywhere, probably for much cheaper, too! But they are willing to pay a premium for their coffee or latte because the experience that Starbucks provides is worth it to them.
When it comes to designing a website, it's all too often that decision makers assume they know what their customers are looking for, and they make decisions based on these assumptions. The problem is that these assumptions aren't always correct. In order to really connect with your customers, you need to see and feel what they see and feel, and then design an experience around that. Customer centric web design isn't static, but a continuous process of small improvements that create a better experience for your users.
If you have any questions about customer centric website design or ways you might be able to improve your website, just ask! We're always happy to chat.