Ecommerce Website Analysis & Redesign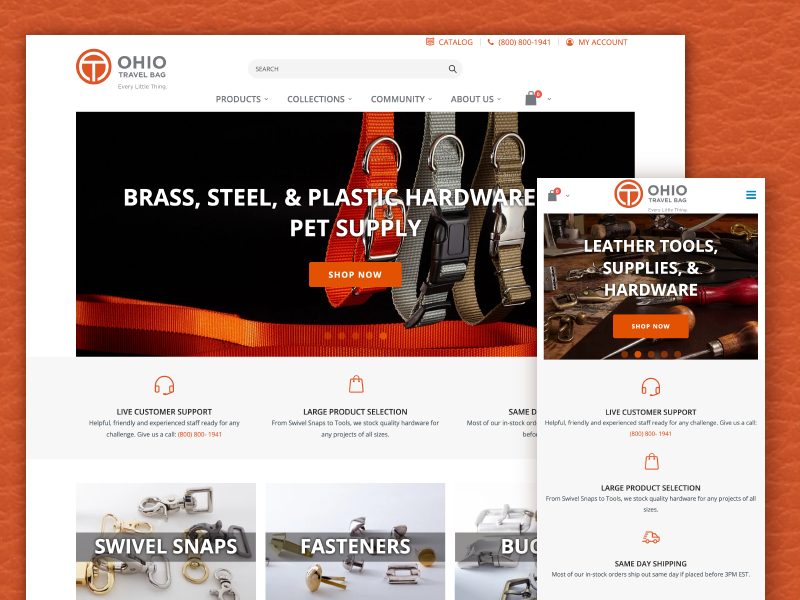 Ohio Travel Bag is a leading distributor of luggage parts and accessories. Their team came to us for advice about how they could breathe new life into their site. They ultimately were looking for assistance in increasing online sales metrics and improving the experience customers were having on their outdated website. After analyzing Ohio Travel Bag's customers and their behavior, we overhauled the design, focusing on ease of use, simplicity and a clear path to convert.
Lets Talk.
Would you like to discuss our work with Ohio Travel Bag in more detail?