User Interface Design for Internal Company Portal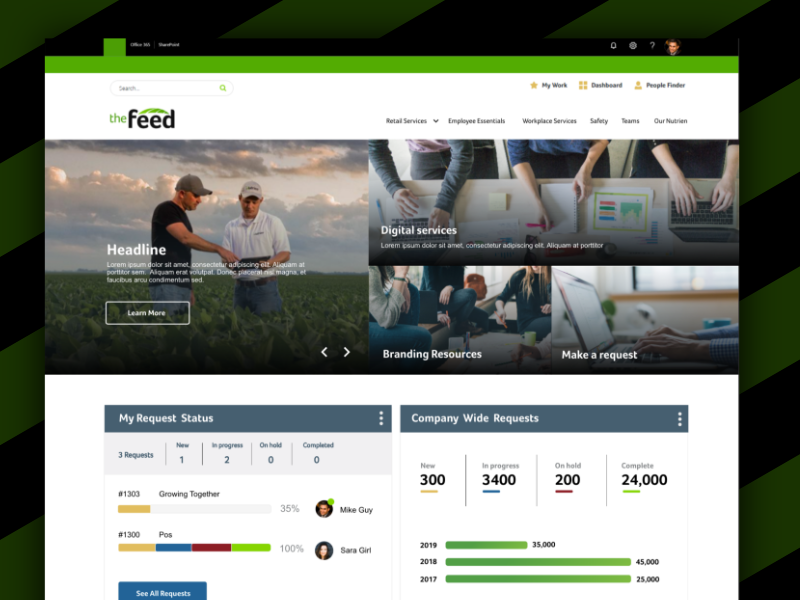 Nutrien is the world's largest provider of crop inputs, services and solutions. While working with Nutrien, we designed an easy-to-use, efficient user interface for "The Feed", a new internal company portal for their employees.
Lets Talk.
Would you like to discuss our work with Nutrien in more detail?