Ecommerce Customer Analysis & Optimal Path to Purchase Design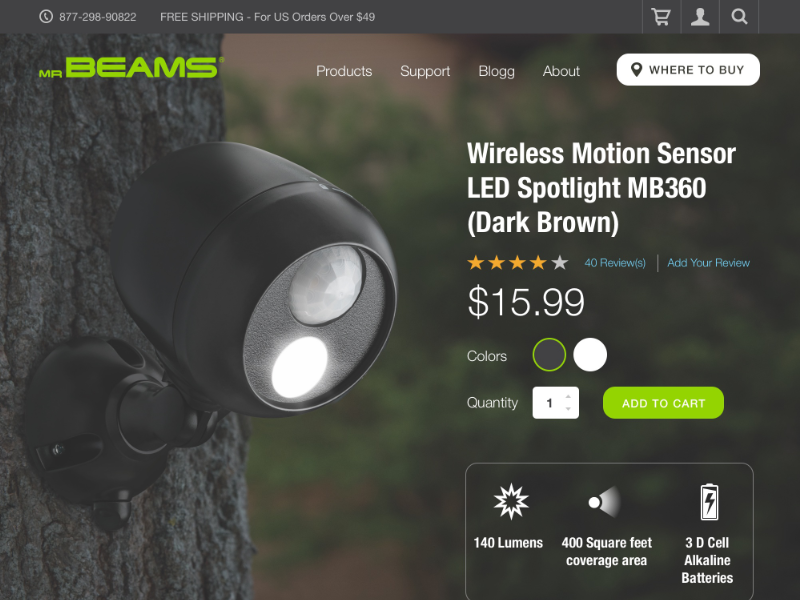 Mr. Beams is a provider of more than 30 different lighting solutions focused on home safety, security and convenience. In order to help Mr. Beams provide a better customer experience and increase their ecommerce sales / conversions, our team redesigned key elements of their website including product pages, marketing pages and the homepage. In December of 2018, Mr. Beams was acquired by Ring, a division of Amazon.
Lets Talk.
Would you like to discuss our work with Ring (an Amazon Company) in more detail?