What is Google Signals and What Does It Do?
Another new analytical feature from Google? That's right! Google has really been working hard in 2018, releasing a bunch of new tools and features available to its users. Being somewhat of a nerd when it comes to this stuff, I love being able to experiment with these new additions and see how they can help me not only make my own websites better, but more importantly my clients' sites. The latest release that is rolling out in the upcoming week(s) is Google Signals. Let's take a quick walkthrough on what this is and how it can improve your data.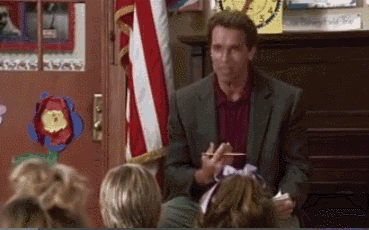 So, what does Google Signals do?
Google Signals is an option within Analytics that, when turned on, updates the data within your property to also include aggregated data from Google users who have turned on Ads Personalization (Ads Personalization is an option for users to control the ads they see, making them more useful and relevant. It affects ads seen through Google Search, YouTube and other websites and apps that partner with Google to show ads). Google Signals improves the data we see in areas such as demographics and interests reports, advertising, remarketing and more.
How is the User Data Improved?
By utilizing the data collected through Ads Personalization, which Google uses to give users a better ad experience, Google is able to develop a more holistic view of users who interact with a website or other online property across multiple browsers and devices. For example, you'll be able to see if someone visits a product on your website through a mobile device and returns at a later time through a laptop to make a purchase. Since there is such a high volume of data generated by users who have opted in to Ads Personalization, Google is able to estimate cross-device behavior across your entire user base.
Real World Applications
The holistic view that Google is able to provide can help give Analytics users a more accurate depiction of their user base. For example, if you recently published a blog post, instead of just reporting on only the number of devices, you will be able to see a more useful and accurate measurement -- the number of users. Here are some examples straight from Google.
| | | |
| --- | --- | --- |
| As a... | I would like to... | So I can... |
| Publisher | Report and understand different groups of users based on the different device combinations they use | Help focus my resources and efforts on the most valuable / promising set of users |
| Publisher | Understand the customer journey across devices by analyzing user-based reports (active users, funnels, pathing) | Optimize user experience for the full customer journey across devices |
| Marketer | Report on and understand my cross-device marketing performance (e.g., channels, campaigns, etc.) | Optimize ad spend based on cross-device usage |
| Marketer | Remarket to users across devices | Offer highly relevant ads based on cross-device usage |
If you're interested in using this new feature, log into your Google Analytics account. Like many other releases in the past, Google is rolling out access over a period of time. If you have access now, you should see a blue notification at the top of the screen. Follow a couple of steps and you're set. If you don't see the notification yet, don't worry, periodically check back over the next few weeks and you should soon receive access.
As always, feel free to contact us with any questions regarding your Google accounts. We're happy to help!
This post was last updated on: Feb 15, 2021.