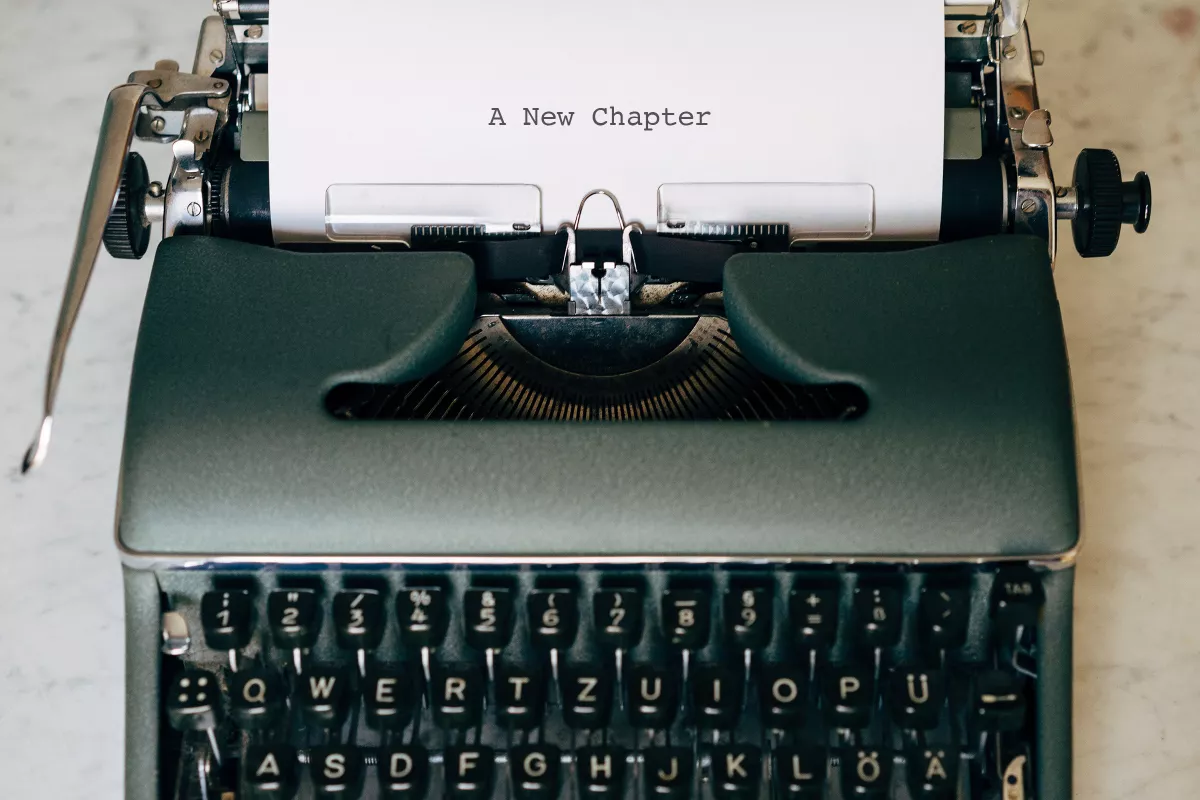 Since its founding in 2005, The Refinery has been a software design and development agency. We've worked with clients from many different industries, helping them with many different types of projects. Primarily our work has been in web technologies; the team has built marketing websites, e-commerce sites, internally facing web applications, and even SaaS applications for our clients. The company has been a textbook example of a generalist client-services agency.
Being that generalist organization, serving clients across many industries and implementing many kinds of projects, is certainly a two edged sword. This broad exposure to industries and projects, has allowed us to develop extensive knowledge and experience, and provided opportunities for us to identify patterns across industries. On the other hand, it has raised many marketing challenges for us, leaving us having to invest years of effort to rank reasonably for searches like "Cleveland web development". It has also proven challenging to differentiate ourselves from many of the other firms in the market, including the much less expensive off-shore options.
Even as a generalist organization, a foundational pillar of the company has always been our drive to serve as partners to our clients, not simply as technology vendors. Our focus has always been on helping our clients solve challenges or take advantage of great business opportunities, not the software we build in pursuit of those goals. The nature of our work necessitates a deep understanding of our clients' business processes, at least the ones associated with the software we built for them. We find great satisfaction in using that knowledge to bring even higher value to our clients than simply the code we write.
A Company Retrospective
Technology continues to advance at an ever increasing pace. The languages, frameworks, and tools we use today are dramatically different from those we used in the early days of the company. At the same time, economic and business needs are also constantly evolving - sometimes dramatically. Being a small business affords us the ability to be truly agile and pivot as opportunities emerge. However, that does require that we take the time to step back from the day to day project work and evaluate where things stand.
Last year we did a long overdue retrospective on the company as a whole. We asked the question, "Who are we, really?"
In search of that answer, we reviewed client lists from the past 3 years, individually and combined. We identified our biggest and our most profitable clients. We also looked at our smallest clients and any projects on which we lost money. After compiling this information, we began discussing and identifying the criteria which defined a "successful engagement". Of course, this included many factors beyond the simple finances. Using that criteria, we started placing projects into groups, including identifying the best and worst engagements and common factors within each group (type of project, industry, term of engagement, overall relationship with the client).
We were somewhat surprised at the conclusion we came to. For an organization that had primarily identified itself as a "marketing technology & design" agency, 9 of our top 12 engagements were best classified as "application development". Most of the engagements were certainly marketing-related and often sponsored by a marketing department within the clients' organizations. However, the actual solutions we developed were much more than simply marketing websites or e-commerce platform implementations. We also found that our most successful engagements were clustered in the industries of advanced manufacturing and MedTech, which certainly makes sense for a firm based in Cleveland.
So, who are we? We are a software development agency serving the advanced manufacturing and MedTech industries. Interestingly, those trends are consistent over the entire 16 year history of the company. It is in this space in which we have brought the highest value to our clients, as shown by the revenue and profit metrics.
In his book "The Business of Expertise", David Baker discusses the concept of "Patten driven insights." While we have never explicitly considered or documented such things, it is evident that we have developed them. I have often heard the team discussing, "This is similar to what we solved for another project." It is the application of these insights that has allowed us to bring that highest value to our clients.

A Pattern Recognized
In our review of clients and projects, we identified a pattern common to every one of the software implementation projects - discovery and design effort was required to be able to provide an initial estimate of the implementation costs during the sales cycle. Often a significant amount of effort was necessary to understand what was needed in order to provide an estimate, and even then we weren't exceptionally confident in the range we provided.
This pattern existed even in projects for which a formal RFP is being circulated are not immune from this need for discovery and solution design. We recently received an RFP which, on its surface, seemed to be a good fit for our skills and expertise. A company was looking to build an integration to post data from their internal systems on a number of public sites. The RFP included a list of over 75 sites, broken into two phases of work they wanted to consider. Of that list of public sites, many did not provide any kind of public API access, some were simply aggregators of content from other sites, and a small handful weren't even appropriately on-topic for the type of content they were looking to publish. We were able to have a call with this company, to better understand their goals for this project. It was on that call that we learned that while the RFP defined a "push" of data, what they really wanted was a "pull" of data from those sites into their internal system. The RFP was drafted completely out of phase from the solution they hoped to achieve.
Further conversations with this client helped us better understand the true business opportunity they were attempting to take advantage of, and unfortunately even the "pull" of data they thought they wanted wouldn't have been a solution that moved them towards their goal. Their RFP was a prime example of a non-technical client being self-prescriptive with technology rather than seeking out trusted subject matter experts who could help them best formulate a plan to achieve their ultimate goal. In order to serve them, any organization would have had to spend significant time in discovery and solution design in order to come up with a plan to help them achieve their ultimate goal.
Unfortunately, it has become common practice for clients to expect this kind of discovery and solution design work to be provided by an agency as part of the sales process for the implementation work. I published an article on LinkedIn titled "Your Outsourced Software Development Project Is Going To Fail" about the significant risk relying on this model can bring to projects. Through conversations with other software development agencies, we learned that they also see the same pattern in their client projects.
The need for discovery and solution design independent of the sales process is greater now than it has ever been. Technology is so ubiquitous that automation is naturally everyone's first instinct, and it is increasingly easier to self-prescribe solutions. There is significant value to clients in separating discovery and solution design from the sales process by making it a distinct, paid engagement in which the consultant is exclusively working in the client's best interest by finding the best possible solution, not one influenced by trying to win the implementation project.

A New Chapter
The Refinery began its 18th year in operation in December, and with it we open a new chapter of the company's history. We have committed to a new focus for the company - one which embraces who we truly are and where we bring the highest value to our clients.
The Refinery is a software development agency in the advanced manufacturing and Med Tech verticals.
We certainly aren't going to "fire" good clients which don't fall within that definition. We'll continue to serve them with our best efforts, as we always have. What this does mean is that our marketing and sales efforts will become exclusively dedicated to those demographics, and our client services team will now begin to actively look for common patterns in our projects, documenting them and reviewing them regularly to develop future insights.
Responding to the need we see in the market, we have developed a standardized structure for solution discovery and design as a stand-alone engagement - our Solution Engagement offerings. They have become our primary sales focus.
Our Solution Engagements are structured to provide the opportunity to truly understand the client's ultimate goals and needs, and to recommend an appropriate solution. It removes the drive to focus on fitting some version of the preconceived solution into the anticipated budget of the client, even opening the door to the consideration of "don't do anything" being a valid answer if that best serves the client. It removes the underlying ulterior motive of closing the sale of the implementation work from determining the best solution for the client.
The addition of these new offerings does not replace the implementation work we have done since the founding of the company. We are still passionate about delivering great value to our clients through building high quality software. Such work also helps us continue to develop our experience and expertise, increasing our opportunity for pattern driven insights, so that we can bring higher and higher value in our new engagement offerings.
Throughout the majority of our history, business development has required technical expertise on the part of the sales team, as discovery and solution design was an integral part of the process. Our Solution Engagement offerings eliminate those efforts from our sales process, removing the requirement that our sales team also possess significant technical expertise. We have taken advantage of this opportunity to establish a new sales team within the company. New team members have joined the company with excellent sales and networking skills, who are passionate about helping clients overcome challenges and take advantage of new opportunities.
I'm incredibly excited for what lies ahead for The Refinery. While we open a new chapter in the company's history, we maintain our foundational drive to be partners for our clients, helping them find the most effective and efficient solutions.