A Basic Guide to Featured Snippets
You've probably seen and even interacted with a featured snippet even if you don't know what it is. Have you ever asked Google a question and when the search results appear, there's the answer right at the top of those results? Well, that's a featured snippet.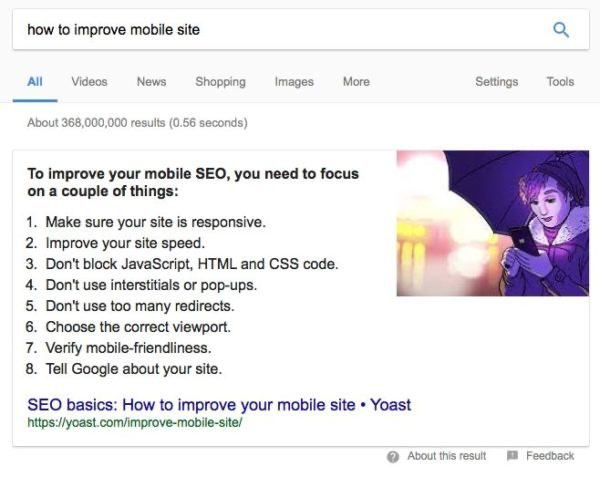 A featured snippet is defined as a summarized answer to a user's query displayed in Google's search results. It's taken directly from a results page and displayed at the top of search results, including the page title, the page's url and a link to that page. Featured snippets can be formatted into 3 types, including lists, paragraphs and tables. The information, however, can be displayed in numerous ways like instructions, definitions, answers, charts, biographies, recipes, etc.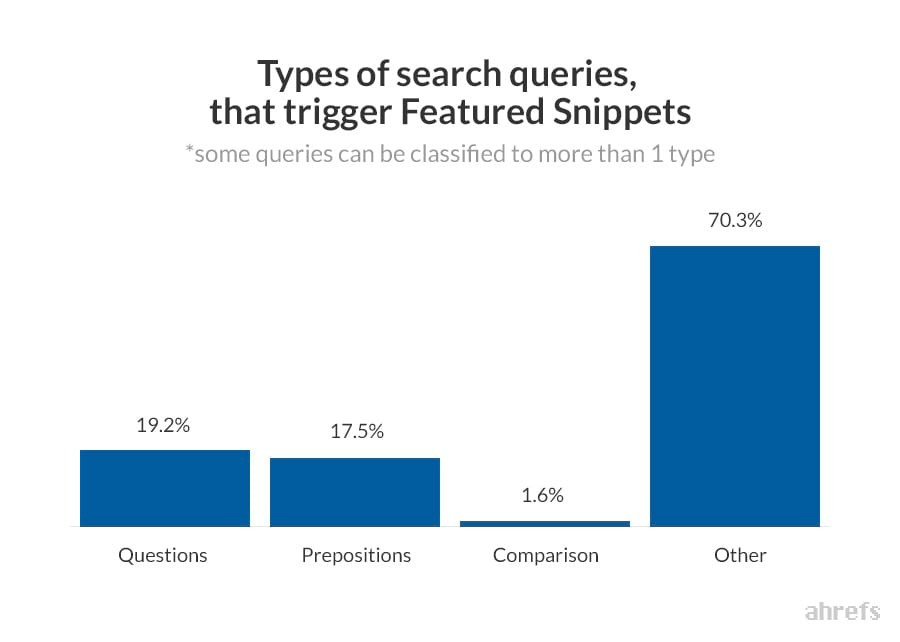 It all starts with the user's query and the content you provide. Ahrefs, an SEO tool and crawler, did some research and found that 99% of featured pages already rank in the top 10 of Google for the query asked. This is a great starting point to find possible featured snippet worthy content. Getstat, another online tool, for that 70% of featured snippets were pulled from sites outside of the first ranking position. Just because your page isn't ranking first doesn't mean it's information can't be pulled into a snippet.
Finding opportunities for featured snippets
So, we already know that whatever page you think might have potential to be a featured snippet needs to have unique, useful and relevant content and that the page also needs to be ranking with the top 10 search results. But how do we know they type of query to target? Well, it all starts with some keyword research and what types of queries get featured most often. The queries that tend to be featured most often include: DIY processes, Health, Financial, Mathematical, Requirements, Status and Transitional. Keep these in mind while doing keyword research.
When looking for keywords, remember that long-tail keywords are featured more often than any others. Start with question-based keyword searches. Put yourself in the shoes of a user and try and imagine what questions they would likely type into Google to find a solution that your page offers. Be sure and also target informational intent because featured snippets are not always just questions. An example would be, "making eco-friendly kitchen cleaner".
Tweaking content and monitoring the results
Monitor how your page in performing in the search results for the keyword phrase(s) you've chosen. If you are having trouble ranking on the first page, revise the content and the way it's structured and revisit the search query later on. When you start seeing movement of your page's rank, you know you're headed in the right direction.
There are a lot of resources, guides and insights from numerous blogs and websites dedicated to SEO and digital marketing available for more in-depth strategies. If you'd like to discuss the content on your site with an expert, don't hesitate to reach out to us! We're here to help!
This post was last updated on: Feb 15, 2021.